Sometimes you need to make a bold statement that an embroidered logo just can't do. Enter the world of Vinyl. With vinyl your logo can be as big and bold as you want it to be.



All of our embroidery is completed in-house and never sent out to be completed. This allows us to keep quality at it's highest and gives your embroidery job the individual attention and care it deserves.



Looking to make a statement with a logo that needs to be big and bold? Vinyl apparel allows for much larger logos than embroidery and stand the test of time for durabilty and wear.
Your school team need some jerseys? Your hockey team in need of some gear to showcase your teams pride. Morden Team Solutions supplies and brands all types of sporting wear and jerseys.

We Cut and Press in-house!
Understanding the Vinyl and Heat Transfer process
The heat transfer printing method applies custom designs to items like t-shirts or hoodies through a process that uses a combination of heat and pressure. Common kinds of heat transfer printing include vinyl heat transfer and digital print heat transfer. With the vinyl heat transfer process, a machine (Roalnd GS-24 in our case) is used to cut out designs and letters in pieces of colored vinyl. A heat press is then used to transfer each vinyl color of the design onto the object being printed. With digital print heat transfer, the desired graphic is first digitally printed on special heat transfer paper using a solvent ink. This type of ink allows the design to be transferred from the paper to the item being printed when pressed with heat. With both these types of heat transfer, a heat press machine will be needed to transfer the graphic, either vinyl or digitally printed, from one surface to another. It's the magical combination of heat and pressure that transfers the design!
Heat Transfer vs. Silk Screen?
The best printing type for you depends on what type of item you are customizing and how many you would like in total. Because unique screens need to be cut for each color of a screen printed design, it is much more cost effective to produce a larger number of items with this method, versus just a few at a time. For example, we prefer screen print orders of at least 100 units. Conversely, the heat transfer process is the same with every print made, so you can order just a couple items at a time without costs ballooning.
More than just garments with vinyl
Morden Team Solutions can produce vinyl window decals, stand alone signs, wall art and banners using our vinyl cutter. If you have questions about vinyl and what can be done with it, just give us a call and we will be upfront with you if it is something that can be done with vinyl.
Guarenteed Turnaround
We know what is happening with our cutter and heat transfer machines and how many jobs are ahead of yours. We will always get the job done on time and set realistic turnaround times. In a rush? Morden Team Solutions can fast track your order and meet your deadline.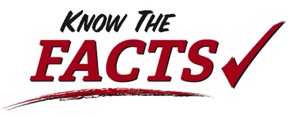 - heat transfer at Morden Team Solutions is accomplished using a commercial grade Roland GS-24 vinyl cutter and industrial grade Hix 15"x15" heat press.
- heat transfers are perfect for bigger logos on garments. The size of a heat transfer logo is only limited by the size of the heat press. In Morden Team Solutions case 15"x15".
- Vinyl heat transfer is limited to 3 colours typically due to the need to layer the colours one on top of one another.
- full colour fine detail digital transfers are available through Morden Team Solutions, but are sent away to be printed and then applied locally.
- logos to be put on an item via heat transfer must be in a vector format before they can be cut or printed.This process costs approximately $20 for your any sized logo. Once your logo is vectorized you can scale it to any size and you own it. Depending on the quantity of items to be pressed (usually 12 or more) Morden Team Solutions will cover this expense.
Morden Team Solutions owns two peices of equipement that makes vinyl apparel possible. For your more basic solid colours logos being applied to T-Shirts and hoodies, we cut our vinyl in-house with our Roland GS-24 cutter and heatpress them to the garment with our HIX heat press. Want an elaborate deisgn pressed on to your garment? We work closely with a Winnipeg based company that prints full colour detailed digital tansfers and apply them in our own shop using our heat press. Need lots of the same thing on a garment? We work closely with a Winnipeg based company that does our silk screening.

Looking for a particular item? Checkout our suoppliers site. Anything you see there we are able to bring in for you.