Logo embroidery adds a one-of-a-kind custom touch to any garment. Hobby clubs, organizations, sports teams, small businesses, and corporations can all benefit from this type of apparel.



All of our embroidery is completed in-house and never sent out to be completed. This allows us to keep quality at it's highest and gives your embroidery job the individual attention and care it deserves.


Looking to make a statement with a logo that needs to be big and bold? Vinyl apparel allows for much larger logos than embroidery and stand the test of time for durabilty and wear.
Your school team need some jerseys? Your hockey team in need of some gear to showcase your teams pride. Morden Team Solutions supplies and brands all types of sporting wear and jerseys.


Morden Team Solutions does all embroidery jobs in-house!!
Why are you putting this in big bold letters you may ask? Simple, the majority of promotional companies farm out their embroidery work to a third party and Morden Team Solutions does not. Here are few benifits you, the customer, will enjoy by having in-house embroidery services through Morden Team Solutions:
Quality Control
We control the quality of the embroidery. If you have ever had any embroidery done, you will know there is good embroidery and bad embroidery. This rarely has anything to do with the type of equipement one has but more the level of care put into preparing the garment for the embroidery process. A third party will not necessarily give the attention to detail that is required to ensure that your embroidery job is completed properly, where at Morden Team Solutions every embroidery job is given our utmost attention.
Cost Certainty
The price you are quoted is the price you will pay. We understand everything that goes into embroidering your garment and thus can ensure that you are fairly quoted for your job and will never come back asking for more money due to a failure to factor in a cost.
Years of Experience
Morden Team Solutions has years of embroidery experience and was taught how to embroider from some of the industries top embroiders. That expereince is realized in every garment that we embroider and you may not find that with a 3rd party embroidery company.
Guarenteed Turnaround
We know what is happening with our embroidery machines and how many jobs are ahead of yours. We will always get the job done on time and set realistic turnaround times. In a rush? Morden Team Solutions can fast track your order and meet your deadline.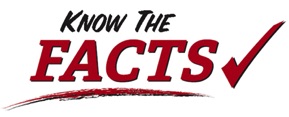 - embroidery at Morden Team Solutions is completed on an industry leading Tajima embroidery machine.
- embroidery works great for your left chest style logos (4" logo) and depending on the garment can be made to work on a larger scale fullback (12" maximum).
- not all garments can be embroidered or should be embroidered. For example embroidering a large logo on a thin T-Shirt is not going to look or feel very good. Vinyl would be a better option here.
- backing is used on all Morden Team Solutions embroidery jobs. Backing is a peice of material cut to the size of the logo and adds structure to the garment. The use of backing produces much cleaner embroidery. At first you may find that backing scratches your skin but after a few runs through the washing machine backing softens up and takes the feel of the garment that was embroidered.
- embroidery of an item requires it to be "hoopable" to fit on to the machine. To hoop an item we must be able to pinch the material between two plastic hoops and sometimes this is not possible.
- logos to be put on an item need to be "digitized" first to a format that the embroidery machine understands. Logos can be in a JPG or PDF format. This process costs anywhere from $20 for your smaller say 4" logos and upwards of $100 for your larger 12" fullback logos with lots of detail. Depending on the quantity of items to be embroidered (usually 12 or more) Morden Team Solutions will cover this expense.

Looking for a particular item? Checkout our suoppliers site. Anything you see there we are able to bring in for you.